Along with Snakes, Spiders are one of the most scariest pests to find in or around your home.
Seeing a spider or even spider web can send shivers down your spine or cause panic and fear in many children and adults.
Identifying the different types and signs of Spiders.
Spiders are an eight-legged predatory arachnid with an unsegmented body consisting of a fused head and thorax and a rounded abdomen. Spiders have fangs that inject poison into their prey, and most kinds spin webs in which to capture insects.
There are many types of spiders in Australia but the most common are the Huntsman spider, the Red Back Spider, White-Tailed Spider and Funnel-Web Spiders. If you would like more information on what spiders are and the different types of Spiders visit our spiders page here >  There are many different signs that spiders can leave around your home. If you would like to know more about the first signs of spiders, you can visit our first signs of crawling insects page here > and click on the spiders tab
If you would like to download a free spider chart to help you identify spiders around your home click here >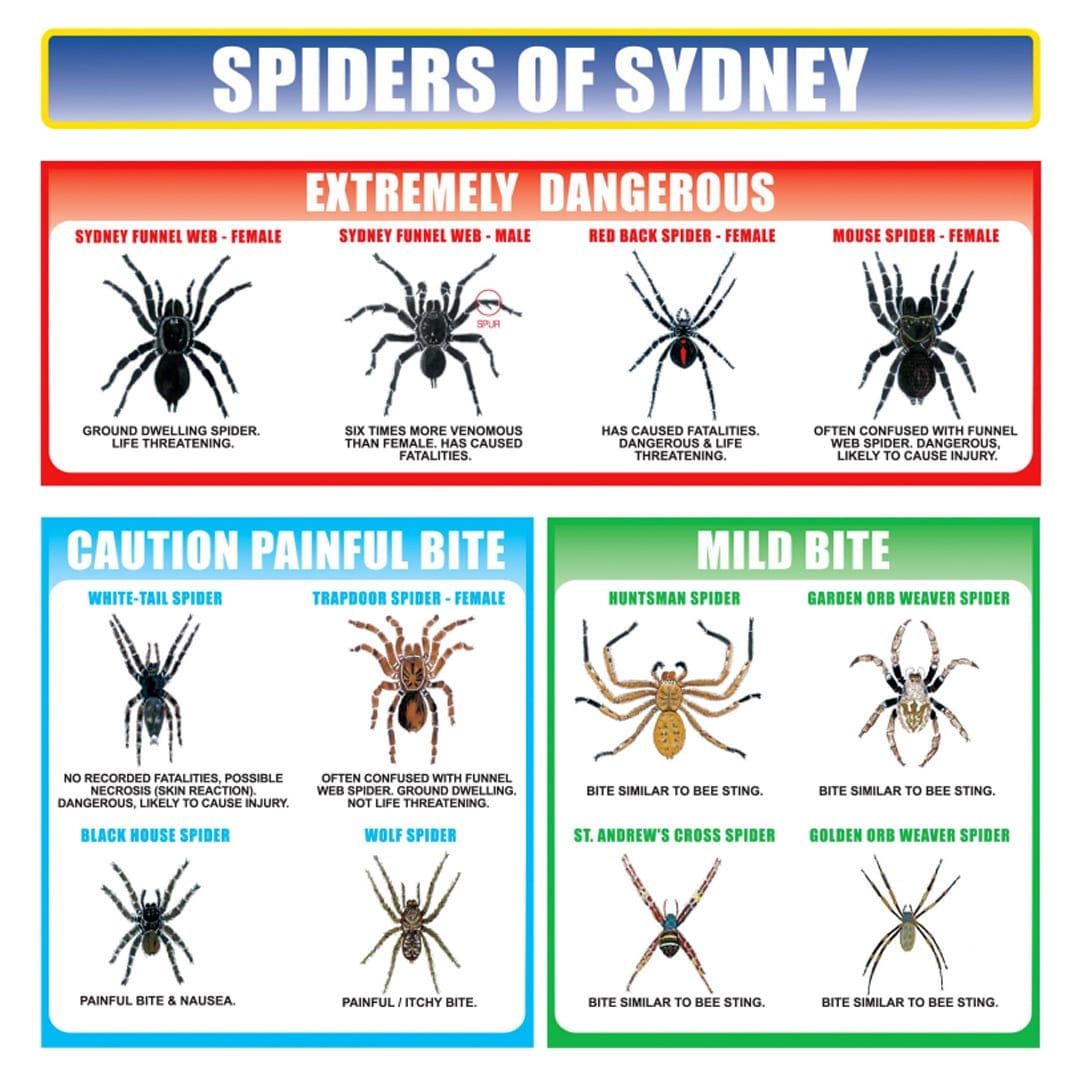 How to get rid of Spiders
If you see Spiders in or around your home you might have a Spiders Infestation. We would advise to leave the spiders alone. Many spiders in Australia are harmless,  Although you can get yourself into serious trouble trying to remove some of Australia's most poisonous spiders. To safely get rid of Spiders contact Knockout Pest Control by Rentokil for a pest inspection.
To get rid of Spiders, either call us now on 1300 858 140 for a quick chat or you can send us an email by using the Contact Form by

clicking here >